Cut the cord. Keep live TV & DVR.
Enjoy free live TV on your device. Add cloud DVR for only $5/mo.
• Add channels from multiple streaming services all into       one channel guide. 
• Discover a growing set of free streaming channels
• Customize your guide with only your favorite channels
Turn your Roku, FireTV, or Android TV into a DVR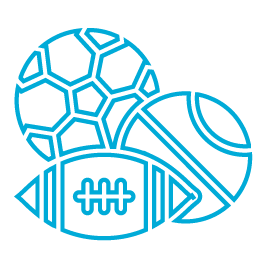 Stream Live TV
On Roku, FireTV, or Android TV. 

Record Your Favorite Shows
What Our Fantastic Customers Say
"This is the best app for live TV and integrated DVR thus far! Excellent rates for DVR storage space. I love love love this app, thank you!"

"I'm ready to cut the cord. I travel a lot and this makes keeping up with my DVR easier when on the road! Great features for recording."

"With Stremium I can watch and record all my favorite shows with no hardware required. This is saving me so much money."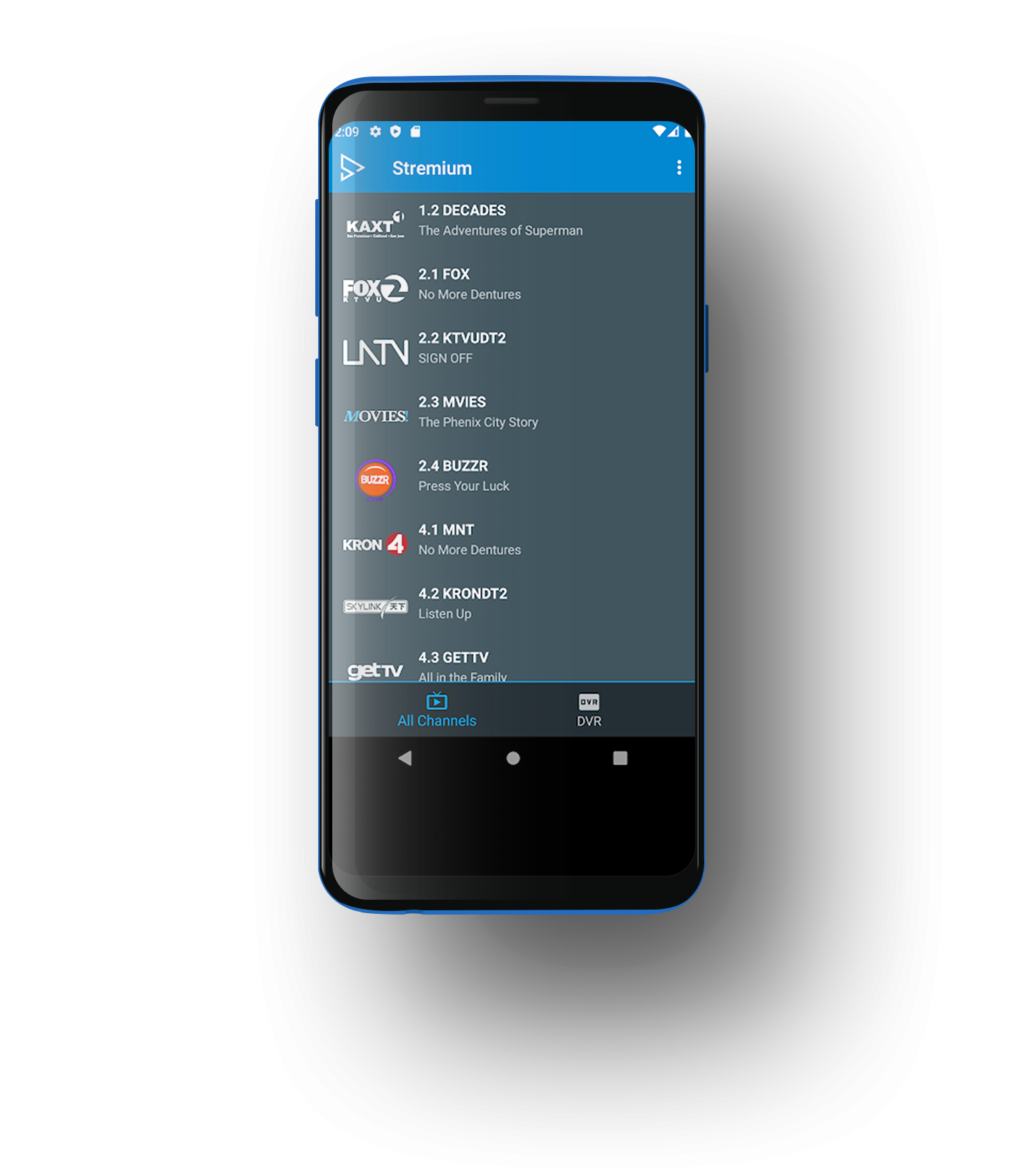 Why Stremium?
Save money. Store more. Connect all your favorite streaming services.
Start Streaming and Recording for Free Today!
Watch Live TV on all of your devices
Works with certain internet TV subscriptions to unlock more channels
Record your shows to the cloud and watch on any device
Unlimited simultaneous recordings
Never miss your favorite show again!
Get 2 months free when you prepay for a year
All the same benefits
of a monthly plan
Which devices work with Stremium?
How do I get more channels?
You can get more channels any time by navigating to the settings menu in the Stremium app. Select "Add/Remove TV Provider" to find and select any more channel providers you'd like to add to your Stremium account.
Why is a channel missing?
Stremium works with all channels that support online streaming.
If a channel is missing and you think it supports streaming, go to the channel's website and try and log in with your provider. If you're successful and you don't see the channel in Stremium, please email us at channelsupport@stremium.com.
How do I cancel my DVR service?
All of a sudden my channels disappeared / I'm getting an authorization error when attempting to play a channel
Your authorization token most likely expired.
Please go to Stremium Settings -> Add / Remove TV providers and remove your provider and then add it again.